Apologies for the lack of recent updates; however much I try to ignore it, sometimes I am forced to give school priority over skating. In a few short weeks it'll all be over and I'll be back to giving you daily postings, even if there isn't any news because it's the off season. Speaking of which, the last competition of the season, the World Team Trophy, is about half way through, with both the mens and ice dance medals being decided.
In the mens division, the Worlds pretty much played out again as Brian Joubert took the lead over Evan Lysacek in the short, but Evan narrowly beat his in the long program. Patrick Chan didn't perform quite up to par, falling on the triple axel, yet still got very large scores. The final results looked as such:
1 Evan LYSACEK USA 238.56 2 1
2 Brian JOUBERT FRA 237.09 1 3
3 Nobunari ODA JPN 229.25 3 4
4 Patrick CHAN CAN 217.98 9 2
5 Jeremy ABBOTT USA 205.05 5 5
6 Vaughn CHIPEUR CAN 198.91 6 6
7 Sergei VORONOV RUS 196.70 4 8
8 Takahiko KOZUKA JPN 190.93 10 7
9 Jialiang WU CHN 183.86 8 10
10 Florent AMODIO FRA 182.32 7 11
11 Chao YANG CHN 177.94 11 9
12 Konstantin MENSHOV RUS 165.21 12 12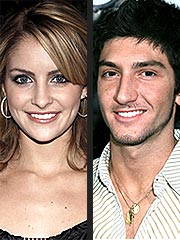 Here's hoping Kozuka and Abbott can pull it all together for next season; often it's all too easy to buckle under pressure, and if said pressure is taken off Jeremy next season then I'm sure he will perform a lot better than he has done in recent events.
In other events...in the ice dance, Belbin and Agosto win, with Virtue and Moir in second and a suprised Pechalat/Bourzat leagfrogging over a lacklustre Khokhlova/Novitski. Ever since their fantastic win at Worlds, they haven't quite managed to top that performance, which is a real shame as they have such talent and originality.
After the ladies SP, Mao Asada is in first with 13 points over Joannie Rochette, who double-footed a lutz in her usually stellar short program. Miki Ando is in third with exactly the same score as Rochette (62.08) with the two US ladies, Caroline Zhang and Rachael Flatt, in fourth and fifth respectively.
In pairs, Zhang/Zhang take first, with Kavaguti/Smirnov in second and the US newcomers Denney and Barrett in third. Dube and Davidson, the Canadians, are in fourth.
As for team standings currently:

1. United States of America
2. Canada
3. Japan
4. France
5. Russia
6. China

The pairs and ladies long programs are happening tomorrow; be sure to check in for the results. Alternatively, my Twitter account is updated far more regularly than the site, for obvious reasons, and can be subscribed to
here
.
In more celebrity-ish news, Nancy Kerrigan is going to be on I'm a Celebrity...Get Me Out Of Here!, whilst Johnny Weir's reality TV show, Be Good Johnny Weir, has been picked up by the Sundance Channel. If any skater would be entertaining enough to warrant a reality show, it's Johnny Weir, so I'm hopeful it'll make it's way to Youtube so the rest of the world can see Johnny in all his diva-ish glory. This'll obviously take a lot of the financial pressure that he must have on him, which cannot be a bad thing either.